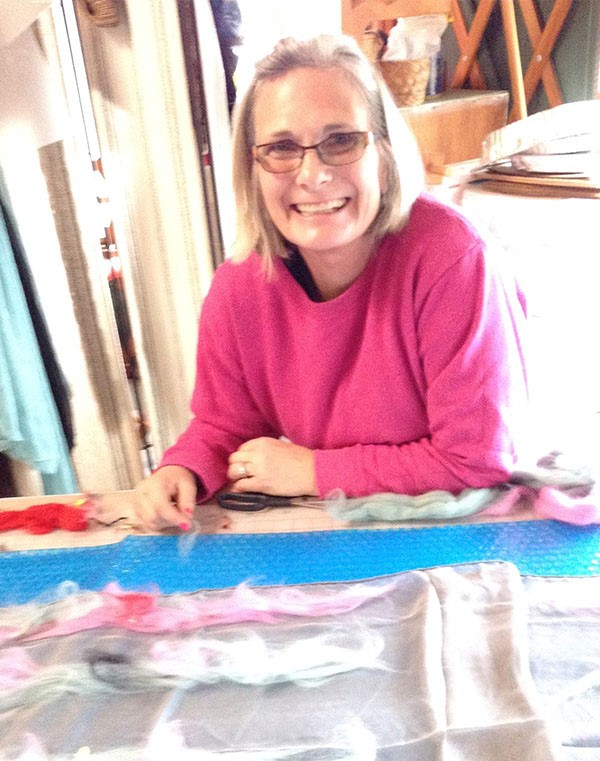 One Day ZOOM Class
with
Lisa Bebi


Date: Thursday, July 8, 2021
Live online class
Time: 1:30 p.m. - 4:00 p.m. PDT
Lisa Bebi is a contemporary visual fine artist who works predominantly with paint, papers and mixed media with a strong inclination toward creating personal works and color. Her award winning artwork has been featured widely in magazines, galleries and is held in private collections all over the globe. Her work has been shown in solo and group shows nationally. Lisa Bebi received her B.A. in fine art from San Diego State University in 1977. Later studied art at the College of Art in London.
Painting on Photocopies
Photo tinting: A way to colorize a photocopy for maximum impact. We use transparent and opaque acrylic paints. The transparent colors to allow parts of the image to show through, and, use the opaque colors, to block out or paint in the negative space in order to edit to emphasize the story.
Choose an image from my collection or select one from your own photo album. Copy to fit and 8" x 10" canvas. Make sure your image has strong contrasts.
Once painted and dry, learn how to adhere it to your canvas properly so that there are no bubbles or wrinkles. Finally we brush on a varnish to protect it from fading. 
Supplies Needed for Class
Photocopied Images, copied on bright white bond copy paper
Selection of Permanent markers (I prefer Prismacolors with broad tips)
At least one permanent marker in a skin tone (I use Copic "Raw Silk" for Caucasian skin)
Acrylic paints including white (GOLDEN brand)
Acrylic Matte medium (GOLDEN brand)
Varnish with UVLS protection (GOLDEN brand)
Heat gun