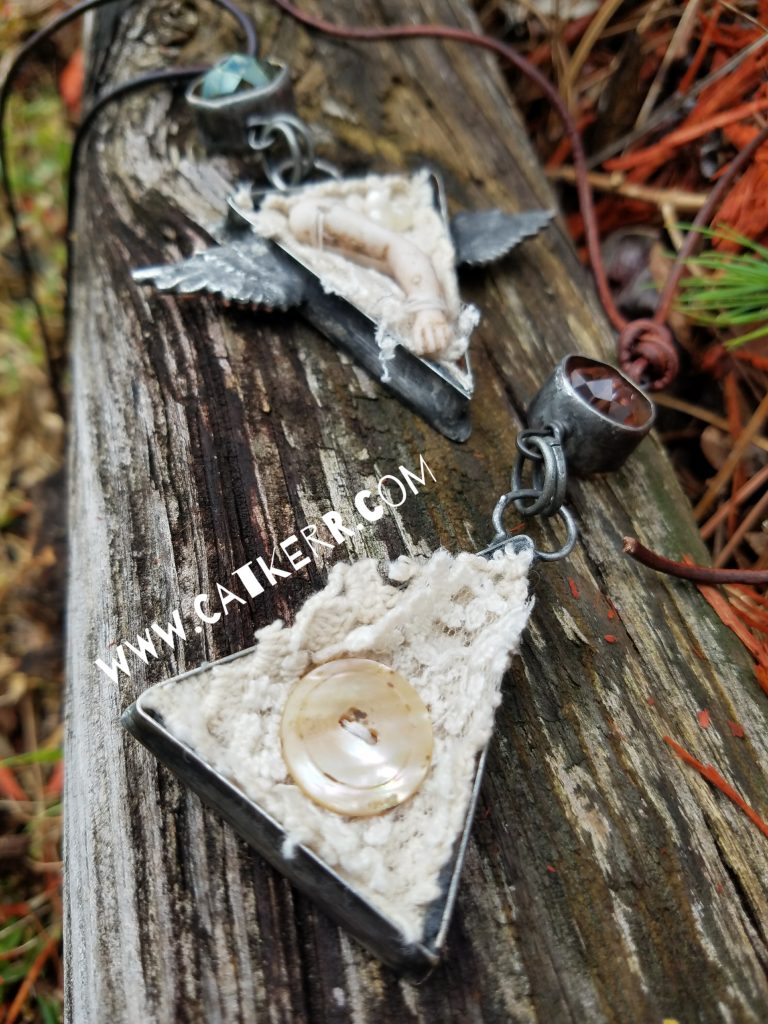 In this workshop you will:
learn the basics of iron soldering
create your own triangle bezel
learn about patina and care
create a round crystal charm
The Collector
I am a collector.
I collect leftover threads,
tiny bits of colorful paper,
and broken twigs.
Of fallen feathers,
discarded treasures,
sunrises,
and heart-shaped rocks.
Of rusty metal,
crochet scraps,
lovingly worn buttons,
and words that fly out and fill the air.
and holding hands.
and belly laughs
and sisterhood
and hugs.
I am a collector
of anything that catches my eye
and captures my heart.
Supplies Needed for the Class
$25 to be paid to the teacher
(plus $5.00 for shipping)
Kit includes : KS #252 brass sheet .016, KS #8230 ¼ x .016 brass strip, Raw Brass wings, KS #8143 5/8" X .014 metal pipe, 2mm leather cord, 10 x14 mm crystal rondelle bead, and solder-tinned covered jump rings(created from 18gauge solder tinned wire).
*If you do not get the kit be sure to get the items in the kit for the class. I have included the description of each item so that you can find the materials. The metal can also be found in Ace Hardware in the K&S display. Copper sheet will work as well.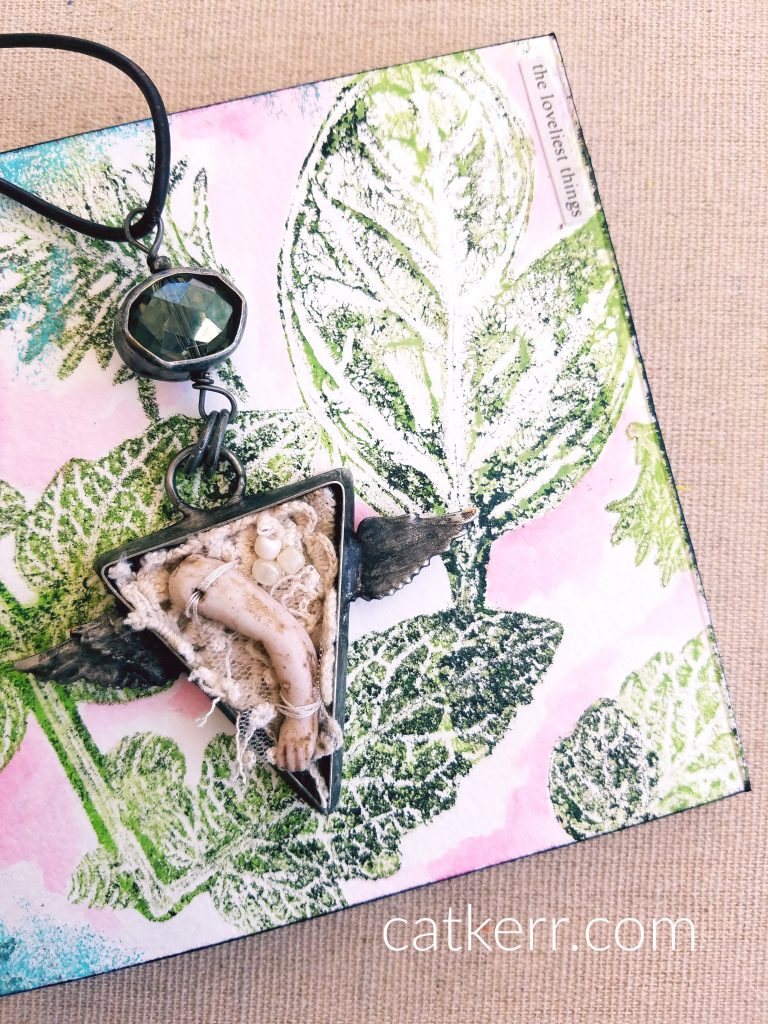 Additional materials needed:
Assorted bits and treasures (You will need disposable treasures that we can incorporate into our monoprints like leaves, crochet pieces, string, ...anything thin and with texture. You will also need treasures to place inside your bezel like seed beads, tiny objects)
Metal sheers
100 watt soldering iron
Heavy duty stand for iron
moist sponge
Safety glasses
Gel Flux
Sal Ammoniac Block
Old cookie sheet
Heat board or Solderite board or tile
wood handle tweezers
Gel flux cup and brush
Lead free Solder( I use Amerway)
Novacan Patina
Baking soda
dish soap and old toothbrush
Ultra fine steel wool
Files or emery boards
needle and thread
Aleen's Tacky Glue
Resources:
For Soldering supplies go to https://www.etsy.com/shop/GlassSupplies