A TWO Day ZOOM Class
SOLD OUT
Please join Donna at Art & Soul in Portland March 2022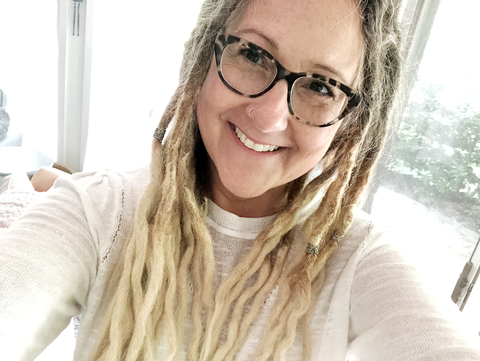 My work is evolutionary, an ever changing palette of colors in constant motion. As a painter, I find the process of applying paint to canvas a bit sexy. Intimately developing a relationship to the movement across the surface and losing myself in the strokes of color the brush leaves behind.
Because my art takes root in its color, I begin placing the colors like a map intuitively allowing the composition to reveal itself. The paintings develop in response to the energy created and it is as meditative as it is necessary to my personal connection to my art. I love a challenge of switching between media and it is not unusual to find me varying my canvas size from 6" to 6'.
To learn more visit donnadowney.com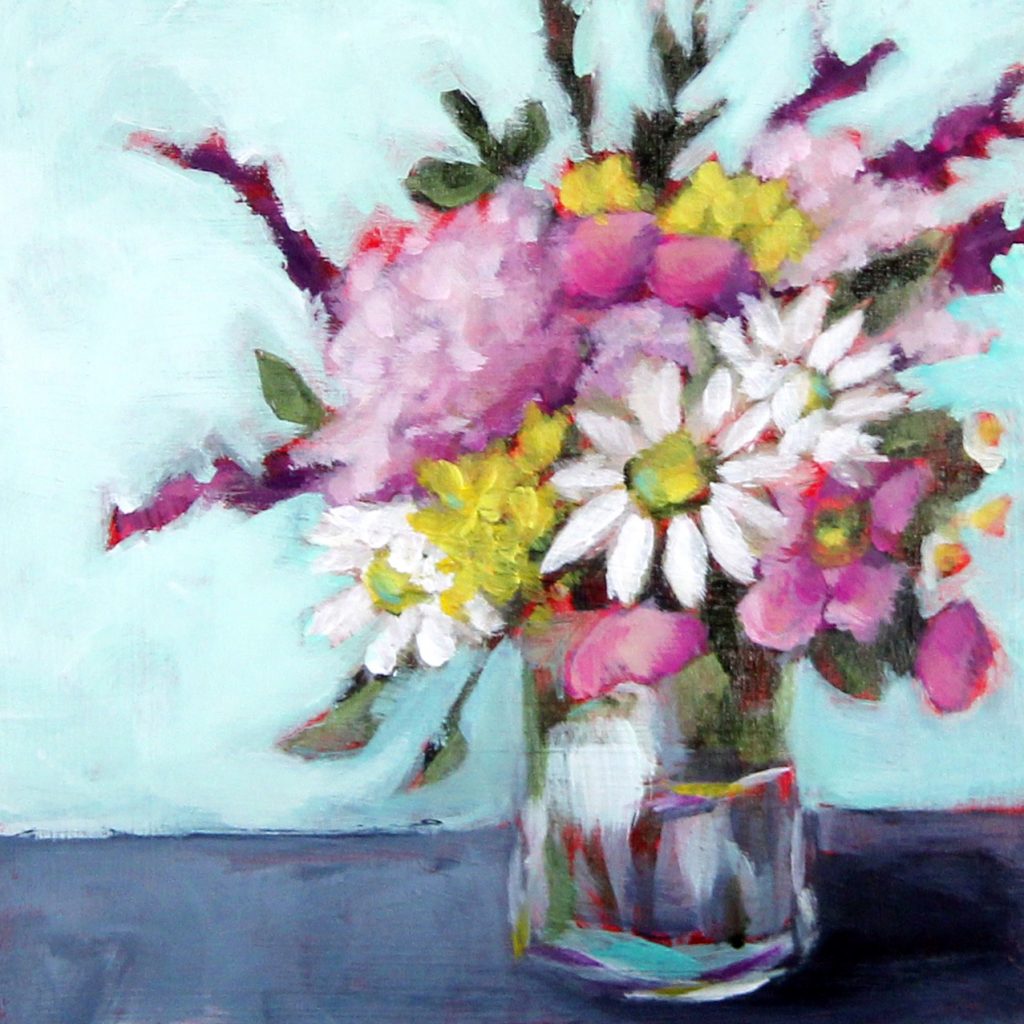 Flowers!
Honestly when I paint flowers I feel empowered. They can be any shape, size, color, abstract or simple. However, the true magic of painting flowers happens when the artist embraces the simple techniques I will share with you in this 2-day course.
Like abstract art, I believe we emote as floral painters by the brushmarks and the intensity of color we leave on the canvas. I will teach you how to make the painted marks emerge as bold blooms, the layered strokes become simplified petals and the apply color to create vibrations of energy that reach beyond the surface and differentiate your work from the ordinary.
I will guide you to paint freer and more confidently as color, composition and form transform into fluid movement across your canvas.
Suggested Supplies:
Heavy Body Acrylic paints. Here is a list of some of my favorite colors, but honestly all colors are good!
Cadmium Red
Alizarin Crimson
Diarylide Yellow
Yellow Ochre
Phthalo Green
Yellow Shade
Green Gold
Ultramarine Blue Light
Paynes Grey
Prussian Blue
Permanent Violet
Dioxazine Purple
Titanium white
Two 16x20 canvases
Variety of brushes (whatever you have on hand)
Fun Non-traditional painting tools to try. (ie. Key cards, palette knives, catalyst wedge, etc)
Sta-Wet Palette
Extra heavy gel medium (i like to use this to thicken my acrylics)
Open Medium (I like to use this to extend the drying time of my acrylics)
Palette or palette pad
Brush bucket
Baby wipes and paper towels