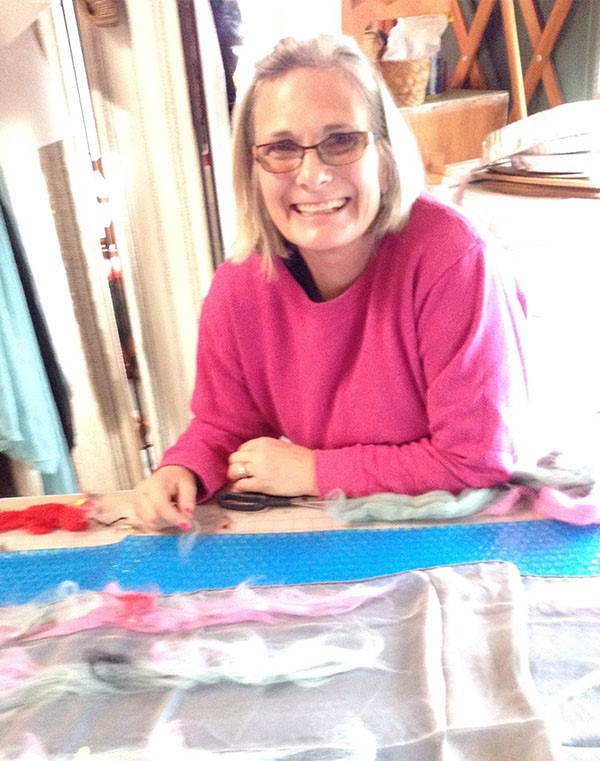 One Day ZOOM Class
Lisa Bebi
Date: August 19, 2021
Time 1:30 p.m. - 4:00 p.m. PDT
Lisa Bebi is a contemporary visual fine artist who works predominantly with paint, papers and mixed media with a strong inclination toward creating personal works and color. Her award winning artwork has been featured widely in magazines, galleries and is held in private collections all over the globe. Her work has been shown in solo and group shows nationally. Lisa Bebi received her B.A. in fine art from San Diego State University in 1977. Later studied art at the College of Art in London.
The Vintage Look
Using a black and white photocopy as a base, you will learn how to create a rich painting using ink and acrylics. This is a unique technique called Oversaturated Polaroid Look that I developed and published in Somerset Studio a few years ago.  
Learn what colors work best together while keeping within the vintage spectrum.  
Also you will learn to adhere the finished painted paper piece on to a canvas substrate and varnish it to make it UV protected. The piece will be ready to hang or give as a gift.
Supplies Needed For Class
A couple of black and white vintage images (can choose your own or choose from my collection) copy using inkjet on regular or bright white copy paper.
 1 Water soluble ink, in a light yellow color (not acrylic)
Wax paper to work on
Acrylic paints, include burnt sienna
Brushes an assortment include one broad, flat brush for varnishing
8" x 10" canvas or other substrate
Scissors, ruler, pencil
Matte medium
GOLDEN Varnish with UVLS protection
Old credit card or color shaper to use as burnisher